Moving house in Milton Keynes with Brendans Transport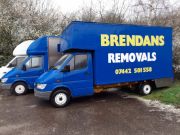 Brendan has been moving people to, from and around Milton Keynes for over twenty years. For the last three years he has been working with his able assistant Carl.
Quality house movers in Milton Keynes
We at Brendans pride ourselves on providing a quality house moving service for the Milton Keynes area. With years of experience and a dedication to customer service we want to compete with the best house movers around.
Competitive quotes for moving house to and from Milton Keynes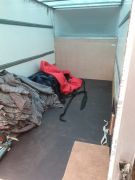 Moving house across the road or across the country, we at Brendans will provide you with a competitive quote for a quality service. Every house move is individual so we want to treat our clients as individuals. This means taking time to talks with people properly to find out how best to help them. carefully move.
Brendans Transport also caters for small to medium business moves, such as office, commercial and some corporate companies.
Whatever your request or even if you have a question just pick up the phone and call for our undivided attention!
Quality removal service from only £50 per Hour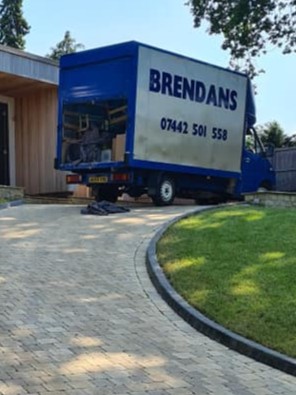 We at Brendans often provide house moving service by the hour, This is suitable if you have a part move or a small flat move. We work very hard to give the customer best value for money and you only need to pay for the time you use.
Always the best value possible .
We do extras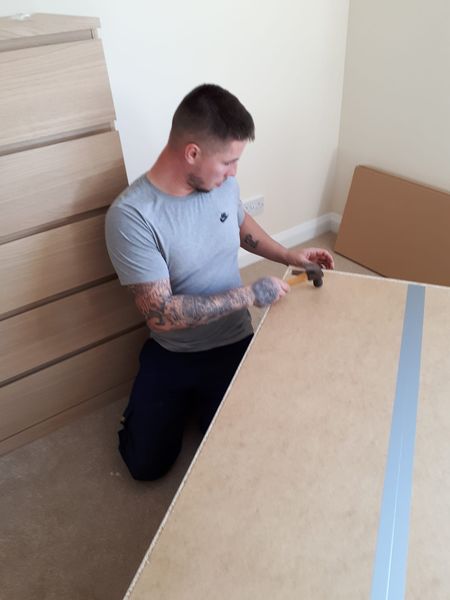 We like to be helpful chaps. You want items taking apart, putting back together we can do this super fast with Milwaukee and Makita power tool picked just for the job.
You got to be realistict though , IKEA have been cutting back on the quality lately we can only work with what they give us.