Call Brendans Removals and talk to the best removal guys in Milton Keynes. Over twenty years of moving experience. High quality moving service at a great value rates.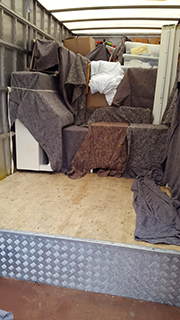 Your removal men are Brendan and Carl, Less is more. No nonsense, just good honest service from people who take pride in their work.
In your house we take care of your floor, walls, ceilings and furniture. Quality is provided by a pair of removal guys who pay full attention to the work in hand . Twenty years of experience has given us a superb insight into the best way to do the best job.
Our Mercedes trucks have custom built removal bodies for easy loading, If your sofa could talk it would tell you that the inside of a Brendans truck is a nice place to be. We make sure everything is protected in transit by wrapping and strapping every item.
When your removal men get to you new house we know how important it is to take care of your new walls and your new carpet. We always have fresh socks ( well, fresh this week) in case we need to leave our shoes at the door. Your removal guys will do everything we can to help get you set up nice in your new home . The little details that make up life.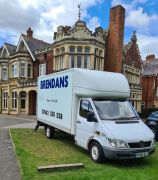 So come , talk to us , email us, text message us. There is always a warm welcome at Brendans Transport.